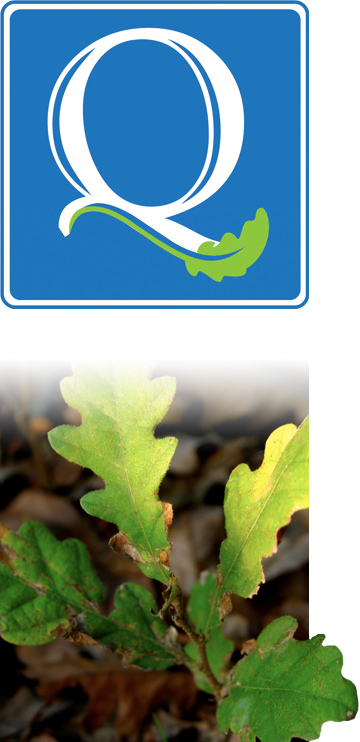 WHO we are
Vanessa A. Finney, CPA
Professional Experience Summary
Vanessa is the President of Quercus, Inc. a privately held family company that specializes in professional association management, trade show management, and event planning. She currently serves as Executive Vice President of the Mid-Atlantic Nursery Trade Show (MANTS). In addition, she serves as Executive Director for the Maryland Nursery, Landscape, and Greenhouse Association, Maryland Arborist Association, Maryland Forests Association, and is Administrator for the Baltimore County Farm Bureau. She is past Executive Director of the Maryland Green Industry Council and Administrator of the Maryland Horse Council. Prior to joining Quercus, she worked in public accounting and healthcare finance.
Vanessa graduated magna cum laude with a BA in International Business and Finance from American University, earned an MBA from Loyola College in Maryland, and is a CPA. She is also a Class III graduate of the LEAD Maryland Agriculture Fellowship Program and a fellow of the 2015 Leadership Maryland program. She currently serves as the President of the board of directors for the LEAD Maryland Foundation, Co-Chairs the Sales and Facilities Committee of the Baltimore Convention and Tourism Board, and is on the Board of the Nursery and Landscape Association Executives (NLAE) of North America. In addition, Vanessa serves on the board of the Rural Maryland Council, the Maryland Council for Agriculture Education, and the Dean's Global Leadership Council for the University of Maryland's College of Agriculture and Natural Resources.
Vanessa resides in Lutherville, Maryland with her husband, Kelly, and three children. She enjoys hiking, biking, traveling, and has a new-found interest in learning about wines.
E. Kelly Finney, VP
Professional Experience Summary
A solid foundation can be established by helping the key stakeholders understand and respect the difference between who runs the organization and who makes the organization run. We believe strongly in a team oriented management style, but insist on respect for the chain of command. We know that a well-managed team promotes the mission of the organization and supports its underlying goals and objectives.
Kelly joined Quercus in 2004 and serves our clients in many capacities, ranging from Marketing, Public Relations, Publications and Meeting Management to coordinating educational seminars and client related events. Our largest client is the Mid-Atlantic Nursery Trade Show (MANTS) which hosts nearly 1,000 exhibiting companies and over 10,000 attendees annually.
From 1988 until 2004, Kelly's background includes over fifteen years of professional business experience in fundraising and organizational development, primarily in medicine and education. He has worked in all aspects of development including working on capital campaigns that have raised sums as small as $3 million up to $2 billion for Johns Hopkins University and the Fund for Johns Hopkins Medicine. The most interesting, challenging and rewarding specialty I had the pleasure to work on behalf of was the Baltimore Regional Burn Center. Burn survivors and the medical professionals who work with them are very special people. I owe my sense of gratitude and humility to them.
Kelly graduated from Marietta College in Ohio in 1987 with a Bachelor's Degree in Advertising and a minor in Behavioral Psychology. He graduated from the Millbrook School in Millbrook, New York in 1983.